In the Spot Light:
Rooftop Leadership – "Trust is eroding all around us everyday. Conflict and skepticism fill the void.   In these challenging times, this former Green Beret explains how to lead people who don't want to be led."
The difference between winning and succeeding – With profound simplicity, Coach John Wooden redefines success and urges us all to pursue the best in ourselves. In this inspiring talk he shares the advice he gave his players at UCLA, quotes poetry and remembers his father's wisdom.
 … The Best Boss Ever? – Will Your Employees Say You're the Best Boss Ever? How you can determine whether you demonstrate the proven best practices of great bosses.
 Managing Conflict in Teams – Stanford Graduate School of Business Professor Lindred Greer gives tips for managing conflicts, which left unchecked, can go viral, hurt productivity, and create employee turnover.
 What is leadership? – Create leaders not followers with the leader-leader approach. — David Marquet redefines leadership for the modern leader who wants to create empowering environments for their people. Read more: Turn the Ship Around! Fortune Magazine's #1 must read business book of 2012.  Give Control …
 Everyday Leadership – We have all changed someone's life — usually without even realizing it. In this funny talk, Drew Dudley calls on all of us to celebrate leadership as the everyday act of improving each other's lives.
What Great Leaders Actually DO? –  Is there a better way to gain influence and lead others? How do we become better leaders? In this episode of The Charged Life, filmed in one take without prompter or notes, high performance coach and motivation legend Brendon Burchard shares the six practices of effective leadership. This is great leadership training in eleven minutes.
The Power of Words – Every word matters. Speak wisely. Empower the nation. -Mohammed Qahtani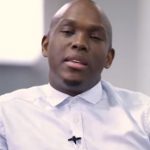 Leadership – via Vusi Thembekwayo (another great point of view)

Being a Straight Talker – Red Hat CEO, Jim Whitehurst, and former chairman of the Joint Chiefs of Staff and retired U.S. Army, General H. Hugh Shelton, discuss the value of being a straight talker in the workplace.
Leadership by Sara Al Madani – Some very good points!
The Pyramid of Influence – 90 Second Leadership – The Pyramid of Influence (Todd Adkins)
Millennials in the Workplace – Simon Sinek speaking about Millennials in the workplace of today, and social media addiction.
The "What If" Project – 30 Days. 30 Leadership Tips. 30 Opportunities to Become a Better Manager… a Different Kind of Manager… a Leader.
How To Be An Effective Leader – What's your number one responsibility as a manager or leader?
5 Leadership Lessons from My Personal Journey – VMware Chief Operating Officer Sanjay Poonen shares his leadership journey, learnings and life experiences. He is passionate about developing and celebrating leadership around him.
Learning to be Awesome …  at anything you do, including being a leader! – Tasha Eurich shares a prescription to be not just awesome at leadership, but anything else you want to improve.
Great Leadership Starts with Self-leadership – What would leadership in Utopia look like? To start with, imagine the best leader you have ever worked with. How did he or she get to become this type of leader?
How to Spark Leadership – "To be a leader, you can be tough, you can have high standards, and hold people accountable … but if at the end of the day, you are not serving them, you will not be able to build a team …"- Angie Morgan
Develop leadership Skills … quickly develop great leadership skills using the mentors around you.
9 Tips to be a Better Leader – Leadership and Management Skills and Qualities | Are you looking for some tips on how to be a better leader so you can motivate your followers to get more work done and achieve your team's vision. Many people think that leaders are born this way and don`t have to spend time and effort to develop their leadership capabilities. This can`t be further from the truth.
5 Rituals That Predict Success (for the New Year) – These are 5 SOPs (Standard Operating Procedures), that I encourage you to wire into your daily life through consistent practice, because as you know so well, consistency is the mother of mastery. It's not what you do once every year that is going to allow you to live a legendary life, it's what you do every single day.
How to Turn Employee Compliance Into Employee Engagement – "When we take the concept of management off its pedestal, we can see it for what it is: a technology for organising people into productive capacities.
4 Ways to Build a Human Company – In the face of artificial intelligence and machine learning, we need a new radical humanism, says Tim Leberecht. For the self-described "business romantic," this means designing organizations and workplaces that celebrate authenticity instead of efficiency and questions instead of answers. Leberecht proposes four (admittedly subjective) principles for building beautiful organizations.
7 Leadership Takeaways from a Navy SEAL – Former U.S. Navy SEAL Chad Williams shares 7 leadership principles extracted from the SEAL Creed plus experience on and off the battlefield.
Rooftop Leadership – "Trust is eroding all around us everyday. Conflict and skepticism fill the void. In these challenging times, this former Green Beret explains how to lead people who don't want to be led."
The 21 Irrefutable Laws of Leadership (5 Fav's) – Here are 5 of my favorite Big Ideas from "The 21 Irrefutable Laws of Leadership" by John C. Maxwell. Hope you enjoy!   – Brian Johnson
How to Be A Great Leader: Inspiring Others To Do Remarkable Things – Wondering how to be a great leader? In this video you'll learn how to leverage your biology to create a safe environment that inspires your team to achieve remarkable things.
The 3 Traits Of Great Leaders – Discover the top three traits that all great leaders poses.
What is Leadership / How Great Leaders Think
3 Qualities of Leadership – Looking to grow your leadership skill? Want to know what people look for before following? Here are 3 Qualities people look for in leadership.
Success, Failure and the Drive to Keep Creating – Elizabeth Gilbert was once an "unpublished diner waitress," devastated by rejection letters. And yet, in the wake of the success of 'Eat, Pray, Love,' she found herself identifying strongly with her former self. With beautiful insight, Gilbert reflects on why success can be as disorienting as failure and offers a simple — though hard — way to carry on, regardless of outcomes.
Leadership Skills – Dr Rob Yeung explains how applying straightforward principles can make you a good leader of your team.
Four Principles for Creating a Leadership Mindset – Most executives agree that 80% of success comes down to psychology – your mind set – your attitude. In this week's video, Mark introduces four principles you can model, teach and reinforce to create a leadership mindset in your organization.
TOP FIVE Contributors to Job Satisfaction – A recent study by the Society for Human Resource Management (SHRM) has revealed the top five factors that lead to employee satisfaction.
The Insanity of Leadership – Leadership is the awesome responsibility to look after the people in your span of care. The work of this leadership exists in the relationship between people.  Matt Whiat wakes up each day to put people in the driver's seat so that passion and opportunity meet.
"I don't micromanage people" – It's no surprise that Nonkululeko Gobodo lead a merger to create the country's 5th largest auditing firm. She has been thrown into leadership positions from early on in her life. In this snippet extracted from a full length, face to face interview, Gobodo shares her secret to developing leaders in her own company. "develop your people"
Tal Ben-shahar: No. 1 rule of great leadership
Leading with Laughter: The Power of Humor in Leadership – Paul Osincup talks about his idea for using laughter to building stronger leaders as part of the TEDxNapaValley 2016 "Go Figure!" event.
The Surprising Habits of Original Thinkers – How do creative people come up with great ideas? Organizational psychologist Adam Grant studies "originals": thinkers who dream up new ideas and take action to put them into the world. In this talk, learn three unexpected habits of originals — including embracing failure. "The greatest originals are the ones who fail the most, because they're the ones who try the most," Grant says. "You need a lot of bad ideas in order to get a few good ones."
Business ExSellence – Eleanor Togneri, owner of Business ExSellence, works with small to medium size companies to help them increase sales and move to the next level. I do not often do this (if ever), but I recommend Mrs. Togneri and her company to any size organization. Her engaging, knowledgeable, and professional training would be a great benefit to anyone under her teaching.
Personal Branding Strategies – Attraction Marketing Tips
What Is The Definition of Employee Engagement? – "employee engagement is NOT the same as employee satisfaction" – 70% of your employee's are NOT engaged!
Maintaining Employee Engagement – Dr. Ann Gatty shares what she has learned about leadership strategies from her Great Dane Therapy Dog, Beretta. Through their work with hospitals and organizations he knows how to connect with people and how organizations need such positive employee engagement.
Weiser Security Services 5 R's of Employee Engagement – The 5R's is not just a feel good program. Employees matter.
Mentoring your employees…how? – … 2 ways to coach your employees and multiply their effect in your business. Those 2 ways are: 1. Manager/Owner Lead Coaching  2. Peer Coaching
Manage the People Managing You – Ed Muzio, CEO of Group Harmonics, says in order to manage your "Role Set"–the people who set expectations with you and those who take up most of your time–you need to build trust. He explains that by using the ICE model—identify, connect, and explain— they will see you as predictable, reliable and responsible.
The Importance of Mentoring in the Workplace – Oracle HCM luminaries Row Henson and Aaron Green tell the story of their mentor/mentee relationship. Learn how their careers developed through the experience and pick up tips for structuring meaningful mentor programs in your organization.
The Strangest Paradox of Leadership – Being a leader is about what you give versus what you get. In this episode I'll invite you to play with 5 POWERFUL insights on shifting from scarcity to leadership. – Robin Sharma
How to be a Mentoring Leader – In this short clip, Omagbitse ("Gbitse") Barrow, a leading Nigerian writer on values-based leadership and personal development speaks about four mentoring skills you can practice to be a better leader and manager. NOTE: I would argue that, for the manager, every one of your employees should be mentored.
Failure and the Importance of Mentors – Patrick has worked as a consultant, executive coach and educator since 2004 in organisations ranging from Gonzaga College to Trinity College Dublin, Deloitte to Diageo. He has served on senior leadership teams in the not-for-profit sector and worked in human capital and strategy consulting. Patrick's work at Conexus helps organisations to bridge the generation gap between high potentials and their leaders, creating communication, engagement and high performance in the workplace. His particular expertise lies in the areas of Generation Y (millennial) coaching, senior team coaching and conflict resolution. In addition, through his role as consultant with the Authentic Leadership Institute, Patrick facilitates senior leaders to discover their deeper purpose and find the courage to live it through coaching and leadership development programmes. Patrick is a member of the Association for Coaching in Ireland and the British Psychological Society in the UK.
Stop Searching for your Passion – What are you passionate about? You're told these five words hold the key to a successful career and life purpose. What if it's the wrong question altogether? This talk turns the ubiquitous "find your passion" message on its ear.
The Importance Of Empathy In Leadership – Empathy is a must-have skill for leadership in the workplace. Devin Singh, assistant professor at Dartmouth College and previous lecturer at Yale University, explains why being an empathetic leader is necessary for managing others at work.
Want to sound like a leader? Start by saying your name right – How do we sound credible? Dr. Laura Sicola shows how your vocal delivery influences how your message is received, and how to use it to your advantage. Watch Dr. Sicola's talk to learn how to hone your "vocal executive presence" and make your desired vocal impact!
Leadership Wisdom From The Jedi – No mind tricks here; these lessons from a far away galaxy are useful for entrepreneurs, leaders and anyone who is looking to master their trade.
The Benefits of Being a Lead are Real. But are there Costs? – Notice:  Although I do not agree with Simon's evolutionary views, I do agree with the principles behind earned loyalty. / "But leaders we admire, the leaders we follow are the ones that we know would sacrifice their interests to take care of us."
INTIMACY… is the future of leadership – This is the video version of a blog posted on LinkedIn and GaryXavier.com on April 2, 2015.  #humaninteraction / 3 Steps to begin leading your people in  a more intimate way.
MINDSHIFT – If you don't change your mind, the same experience will perpetuate itself – most people go through life never knowing what their talents are – how much time do you have left? – you have got to be relentless! – Start this week in search of your greatness … This is your day !
Smart Failure for a Fast-Changing World – The world is changing much more rapidly than most people realize, says business educator Eddie Obeng — and creative output cannot keep up. In this spirited talk, he highlights three important changes we should understand for better productivity, and calls for a stronger culture of "smart failure."
How to Manage for Collective Creativity – This talk was given at a local TEDx event, produced independently of the TED Conferences. At the heart of innovation is a paradox: you have to unleash the talents and passions of many people, yet you have to harness them into a work that is actually useful. Management professor Linda Hill offers three keys to overcoming this paradox and building a truly innovative organization.
Successful Leaders Anticipate Big Currents of Change – #HWAChats with Former PM of Australia Julia Gillard: PM Gillard shares insights on leadership and how strong leaders should pay attention to "where the really big currents of change are, rather than the froth and bubble at the surface.
The CEO Exchange: John Seifert and Kevin S. Parikh on Successful Leadership Culture – Ogilvy & Mather North America CEO & Chairman John Seifert, and Avasant CEO & Senior Partner Kevin Parikh reflect on the evolution of management and leadership culture throughout generations. Both believe cultivating trust and investing in talent could be the bedrock of innovation and opportunity for your enterprise.
Building Trust Through Committed Leadership – Simon Sinek shares that because trust is a feeling like loyalty, it is difficult to teach. Over time, however, by creating a circle of safety, Sinek shares ways committed leaders can create inclusive cultures at work that prioritize inclusion, openness, and safety.
Individualization – Ruth Wageman, Senior principal and global director of research, explains that peoples' values around the world are becoming increasingly diversified. There are many more of them and they are much more individualized.
Empathy Is Good Medicine – "you are not alone, I am here with you, though you may be far away, I am here to say, you are not alone."
The 5 Dysfunctions of a Team – Patrick Lencioni pinpoints the issue of group behavior in the final book of his popular 'corporate fables' trilogy. THE FIVE DYSFUNCTIONS OF A TEAM tells a story and teaches lessons about using leadership to inspire real teamwork.
Defining Personas – Diana Chapman, Co-Founder of The Conscious Leadership Group, describes personas and why they are important to be aware of.
What Really Motivates People? – Susanne Madsen, Leadership Coach, applies Anthony Robbins's 6 human needs to motivate teams on projects.
What's Your Hidden Iceberg? – Learn more about the power of owning your current results before making a change.
How to Develop Emotional Intelligence – Donal O'Reardon, CEO of O'Reardon Consulting, explains how you can develop your emotional Intelligence.
Employee Engagement | 100% Responsibility 0% Excuses – Are you in the TOP 10 %  ?  –  It will impact your customer loyalty, profitability, revenue, and the productivity of your employees !
Mentoring Matters II – Developing a diverse set of informal mentoring relationships can assist you with navigating the many challenges you face each day. Dr. Eric Hall, general manager, Vehicle Systems Division, The Aerospace Corporation, discusses the benefits of peer to peer, cross organizational, and mid-career informal mentoring with some of his mentees.
The Role of Leadership and Mentoring – ASCP Executive Vice President and Chief Executive Officer E. Blair Holladay, PhD, SCT(ASCP)CM led three amazing women leaders, Barbara Pierce Bush, Virginia A. LiVolsi, MD, MASCP, (University of Pennsylvania School of Medicine) and Jennifer L. Hunt, MD, MEd, FASCP, in a discussion of what it takes to develop future leaders during Friday's General Session. Virginia A. LiVolsi, MD, MASCP, and Jennifer L. Hunt, MD, MEd, FASCP, who Dr. LiVolsi mentored, provided insight into the role of mentorship, while Barbara Pierce Bush shared her insights on fostering leadership. (30min)
Mentoring Millennials – A New Generation of Employees
What is Culture? – Culture happens by default or by design, but what happens when you enable your employees to drive the culture will stagger your mind. Motivational Speaker Michael Hahn shares the essentials to a Killer Culture.  Does your organization have a culture team?
Have you had mentors in your business life? – Ken Rees talks about the influence mentors have played in his career, and why effective mentoring can not be created artificially but must stem from a real relationship. He also discusses how mentorship is encouraged in his company.
Leadership | Big Issues in Business – When we talk about the biggest issues in business, leadership is often front and centre. It is the most studied, yet least understood phenomena in the social sciences. What leadership means differs for different people, across cultures and even across history. In this context, how can you become a good leader? Massey Business School's Pro Vice-Chancellor, Ted Zorn, gives you the benefit of his experience and research in this Big Issues in Business video.
Switch — Work/Life Balance to Work/Life Integration – Brent proposes it's the time to turn off that belief that you can create a work-life balance and look to the possible future to understand and transform into work life integration.
The Essence of Leadership – An excellent summation of the essence of leadership by General Colin Powell.
Mentoring Stewardship – "Mentorship as a facet of leadership is probably the most important aspect of the Stewardship of the Profession that doesn't get the attention that it should," said COL Bircher. As a mentor, he explained how sharing advice and knowledge is helpful for the mentee as well as the mentor.
Ethical Decision Making by Business Ethics – Over the years Skip Ames has offered a wide range of business ethics best practices programs, speaking engagements and ethics seminars to organizations. This 5 minute video is a sampling of Skip Ames speaking on Ethical Decision Making.
Gauging Ethics in an Organization – Carly Fiorina, former CEO of HP, describes simple guidelines to gauge ethics in an organization. She asks entrepreneurs to answer key questions about promotion and performance within the organization.
Leadership Is Not About Being Perfect – … public speaking, leadership … and the trappings of both …
*What Great Leaders Actually DO? – Is there a better way to gain influence and lead others? How do we become better leaders? In this episode of The Charged Life, filmed in one take without prompter or notes, high performance coach and motivation legend Brendon Burchard shares the six practices of effective leadership. This is great leadership training in eleven minutes.
How to Lead Change Within Your Organization – Hayagreeva "Huggy" Rao offers practical advice for managers on how launch a movement and lead change within their organizations. Rao is the Atholl McBean professor of organizational behavior and human resources at Stanford Graduate School of Business.
Starbucks CEO Talks Business – Brendan Barns, founder of the London Business Forum, interviews Starbucks CEO Howard Schultz. *Some excellent insight concerning the necessary focus of any business or organization!
Lead Without a Title – "Regardless of what you do within your organization or the current conditions of your life, it is absolutely essential for you to remember that you have the power to show leadership where you are now planted – and shine at brilliance in all that you do. This powerful book shows you how to claim that staggering power."
Managing a Career – Nitin Paranjpe, President, Home Care, Hindustan Unilever
Can you think to much about career planning?
What will I do differently when I get "there"?
What should I prepare myself for?
How to Stay Motivated During Tough Times – It's easy to become discouraged during hard times. Increased problems, such as job insecurity, fear of the unknown and everyday stress, can lead to anxiety and depression. – When so much is out of your hands, it's important to remember what is in your control.
Resolve to Empower Others in 2015 – Saying to self : "I am going to empower more people in 2015 !" – – Remember: "People are the most motivated when they are growing and contributing"
Three Keys New Year Success Overlays – This time of year is great for reflecting. As a leader, it's important that you wind business down for the holidays and preserve some time for yourself to think and to recharge. Maybe you'll do that thinking while you're looking at the twinkling lights on the Christmas tree after everyone else has gone to bed. Or when you're watching the flames flicker on a log in the fireplace. These are ideal times to reflect on what you accomplished in the past 360-some days, and what you want to accomplish in the coming year. Part of this thought process for leaders is to consider carefully how we are leading our teams and our people. What did we do right in 2014, and how do we want to build on that for 2015? What is the image of leadership that we want to project?
Neuroscience for Leadership – Dr. Tara Swart discusses how neuroscience can be applied to leadership and be used by managers today.  Put this book on your 2015 reading:  Book Link
Cultural Difference in Business – One of the elements of the cultural difference between Europe and China is the importance that is given to relationships. In the West you would assume the importance to be the same, but there is a significant distinction. In China, connections with the right people help you to get things done, to survive and to succeed.  Whereas in the West content is predominant, in China the way people interact with each other strongly influences the working environment. 'Face' and long-term effects are taken into consideration.
The power of empathy … – Dr. Helen Riess has devoted her career to research on the neuroscience and art of the patient-doctor relationship and teaching psychiatry residents and medical students. Her research team conducts translational research based on the neuroscience of emotions. The effectiveness of Dr. Riess's empathy training approach has been demonstrated in several studies including a randomized controlled trial. She has developed faculty curricula for "Teaching the Teachers" of Psychotherapy that is used by faculty psychiatrists. Dr. Riess's empathy training curricula are implemented internationally in healthcare as well as in business.
2 Reasons Why People Resist Change – Does it stress you out when people in your organization resist change? Or maybe you're frustrated that your company doesn't BUY-IN to the changes that you're making? In this video, I explain that it's not actually CHANGE ITSELF that people in your company are resisting.
Top Rule On Leadership … – Show Up! – – Leadership is truly the most amazing and beneficial skill you can develop in business and in life so it makes sense to start developing your leadership skills now.
Leading Like a Swan – Gill Rider, president of the Chartered Institute of Personnel and Development, says teams perform best when managers are calm and authentic.
Followership and Leadership – Ronald Riggio, Ph.D. is Henry R. Kravis Professor of Leadership and Organizational Psychology at Claremont McKenna College. Professor Riggio has been at CMC since 1996. Prior to that he worked in the Cal State and University of California systems for many years. He is a leadership scholar and organizational psychologist, but his early background was in social psychology and nonverbal communication.
Breaking Myths of Teleworking – Telecommuting is gaining more popularity as firms realize the benefit of its use. The Center interviewed Dr. Kathryn Fonner, a researcher with extensive data on the applicability of teleworking in the contemporary workplace.  Dr. Fonner's research highlights the benefits of telecommuting for employees, such as higher job satisfaction, less stress and time pressure due to interruptions, and less exposure to office politics. As expected, teleworkers exchange information with their supervisors and colleagues less frequently than do their peers who are physically co-located. At the same time, Dr. Fonner and her colleague found that teleworkers have similar levels of access to quality and timely information, proving that more information is not always better.  Is telecommuting a good fit for your company?
Leadership Advice From Goldman Sachs's Dina Powell – Goldman Sachs Foundation President Dina Powell sits down with Glamour's Editor-in-Chief Cindi Leive to talk about leadership, community involvement, and the power of women entrepreneurs; as the head of Goldman Sachs Foundation, Dina oversees philanthropic initiatives like 10,000 Women, which empowers women entrepreneurs around the world by providing business education and access to networks and capital. Listen in for her best advice on achieving both personal and professional goals.
Leadership and Showing Appreciation – A fundamental concept that we teach leaders here at InitiaitveOne is this: It is most difficult to create a high performance team if the leader is not creating an environment that aligns with key universal human needs. The great American psychologist, Abraham Maslow, taught that one of those non-negotiable human needs is the need to be appreciated. Whether you or 8 or 88, everyone of us have differing levels of the need for appreciation.
Change Leadership – An inspiring and affirming seven minute video where Suann Laurent, President and CEO from Sunrise Health Region provides her experience, knowledge, and beliefs of "change leadership'
Change Management vs. Change Leadership – What's the Difference? – John Kotter discusses the difference between "change management" and "change leadership," and whether it's just a matter of semantics. These terms are not interchangeable. The distinction between the two is actually quite significant. Change management, which is the term most everyone uses, refers to a set of basic tools or structures intended to keep any change effort under control. The goal is often to minimize the distractions and impacts of the change. Change leadership, on the other hand, concerns the driving forces, visions and processes that fuel large-scale transformation. In this video, I delve a little deeper into the differences between the two concepts, and highlight why we need more change
The Power of Followership – We can agree that all leaders are followers but can all followers be leaders? How can our leaders encourage insurrection every day to make sure followers are leading when they need to? In this episode, we'll look at the challenges and strengths of the nurse doctor dynamic with Kathleen Bartholomew, leadership styles on and off the sports field with former NFL player, Brian Russell, and a Fortune 500 view of followership with Boeing CEO Phil Condit.
Good Leadership is like being a Good Parent – Insights from Levi Strauss and other leaders at #SGFUS – Successful CEOs must keep their eyes on the present and the future. Find out how these business leaders handle the tough challenges and stay agile in these insights from the EY Strategic Growth Forum.
Managing Emotions at Work – One of the best skill sets you can learn in order to get ahead at work is that of emotional intelligence (EQ). Learn about EQ in this tutorial.
Leadership is Upside Down – This talk was given at a local TEDx event, produced independently of the TED Conferences. Ever compared yourself to some of the world's greatest leaders? Leaders at the top are often subjected to greater pressure and higher expectations to perform in comparison to others. Silvia Damiano proposes to look at leadership through new lenses by turning the pyramid upside down and encouraging everybody to embrace their own leadership. – – I dream of a time …
Coaching in the Workplace – Coaching … is a conversation, engages listening, involves powerful questions, animate suggestions … in the workplace, works!
Women, Leadership and the Strategic Advantage – The contribution of women strengthening team dynamics cannot be underestimated. Recent studies in Harvard Business Review found that a business group's collective I.Q increased significantly with women on the team. Savvy businesses recognize that women possess a unique set of skills in critical areas such as decision-making and superior communication. As women leaders, these latest trends represent an opportunity to help others develop a proactive mindset…one that appreciates similarities and celebrates differences. During this dynamic presentation, your audience will learn how to showcase the strategic advantage for women leaders, and leaders as a whole, within their organization.
Enhance Your Leadership Skills – The best leaders are those who know they don't have all the answers. It's not enough to just have leadership abilities. As your level of responsibility increases, you must constantly work to boost your level of leadership skills. To do so, you have to start with an honest assessment of those areas where you are strong and those that need some work.
7 Essential Qualities of All Great Leaders – There are 7 leadership qualities that all great leaders possess. The positive thing is, leadership characteristics can be learned and practiced making it possible for everyone to become a great leader.
Leadership Philosophy – US Ambassador to Sweden, Mark Brzezinski speaks at Darden School of Business on his personal leadership philosophy as it relates to his role in passing the Transatlantic Trade and Investment Partnership (T-TIP).
Leadership, Overcoming Obstacles – Navy's first female fighter pilot – Pioneering aviator Carey Lohrenz's new book, "Fearless Leadership: High-Performance Lessons from the Flight Deck," offers a blueprint for succeeding under pressure. She joins "CBS This Morning" to discuss how she became a better leader.
4 Life Changing Tips – Personal success is achievable for anyone who practices the four keys to success and I believe that you will change your life for the better.  Over and over, I have found that the keys to success are a single piece of information, a single idea at the right time, in the right situation, and change your life. I have also learned that the great truths are simple.
Leading in Crisis – In a candid conversation, Alesia talks about how being present in Wall Street on 9/11 and watching the buildings come down has affected her life and her priorities and how it has changed her perspectives on work.
Leading Through a Crisis – David Lammy, member of British Parliament, offers four ways to bring a team or organization through a tumultuous time, based on his experience leading through the London Riots.
* Destructive Leadership – In Dr. Martin's study on the Millennial generation as followers, she found they were adversely affected by destructive leaders. Specifically, they felt devalued, participated in unethical behavior induced by fear, lost faith in the organization because it implicitly condoned leaders' bad behaviors, or chose to retaliate against these leaders. Destructive leadership will perpetuate until followers and organizations stop enabling the destructive behaviors and take action by educating, training, and empowering the workforce to be active participants.
Coaching & The Grow Model; The Goal Of The Grow – A great example of Working Voices Digital. These are online course notes that accompany our booked courses. With Sara Hollamby
Sensei Leadership: Effective Mentoring – The most effective mentoring is when the people you train surpass you in skill and ability.
7 Habits of Highly Effective People – This is video review for the book The 7 Habits of Highly Effective People by Stephen Covey, produced by Callibrain, employee engagement through social collaboration and execution discipline. – Bonus – Jannah Bolin, a student at Drakes Creek Middle School, wrote a song about the value of the 7 Habits of Highly Effective People (2012). 
The 3 Keys to Positive Influence – Leaders get followed because of their influence. Sales people are successful because of their influence. Have you learned this important skill? Here are the three ingredients to positive influence.
Leadership: Selecting Talent – Adobe is a special place to work and for that reason, we keep the bar high when we're selecting talent. We look for individuals with intellectual curiosity and a desire to make an impact.
Revealing Hidden Structures in Group Behaviour – Mike Sheehan owns and operates BeatBoard Education And Training. BeatBoard is a community development, new media and contemporary arts education social enterprise based in Victoria, BC, Canada. BeatBoard
How to Build Your Personal Leadership Brand – In this first edition of Leadership Flash Beth explores how and why to build your leadership brand. Every leader is different, which is why your personal leadership brand must reflect your own unique qualities and passions. Watch the vlog for Beth's top tips for defining your individual leadership brand.
Leadership is for All – Visions for the Future of Work –  Leaders have a responsibility to give everyone in the organization the capacity and freedom to lead, says Dan Pontefract of telecommunications company TELUS. In this video, Pontefract explains how shared leadership works at Telus.
Accenture Research on Business Agility – Wharton Leadership Conference – Accenture research on business agility shows that leaders stand apart from other companies on nearly every dimension of agility—they actively build seasoned and diverse management teams, prioritize strategic decisions, speed up decision making, prepare their ecosystems to act quickly, and invest in and use analytics to run their organizations. As part of this research we asked industry leaders to share their thoughts on traits of truly agile businesses.
What do ethics have to do with leadership? – Ethics, character, moral intelligence…some people think these concepts seem old-fashioned. Some leaders cut corners, bend the rules, or shade the truth because they are afraid they might miss opportunities.
* Customer is Always Right – ? – It's perhaps the most well-known phrase in customer service. But when you stop and think about it, is this statement an unwavering fact or a small business myth that needs to be questioned? Marcus Lemonis has the last word on … Continue reading →
Effective Healthcare IT Leaders – Some people seem to be born leaders. But good leadership is a skill which can be learned. Experts in this video tell us what they see as the most important traits of effective leaders in health IT.
The Changing Role of Leadership in Healthcare – Dympna Cunnane, Organisation Development Consultant and Programme Director at London Business School, discusses her views on how healthcare leaders respond to the pressures of the job and their role in ensuring high quality, compassionate care for patients.
* Emotional Intelligence: How Good Leaders Become Great – The UC Davis Executive Leadership Program is a transformative, interactive seminar series that will expand your ability to confidently guide and direct your organization. Gain practical techniques, effective strategies and essential personal insight to become a passionate, inspiring leader. In … Continue reading →
Shy People Tend to Have This Coveted Leadership Skill – Those on the quiet side are hardly doomed to fail in the business world.
John C. Whitehead on Leadership – "When you're talking, you're only saying things that you know. If you don't listen a lot, you will never find a solution that's satisfactory."
Difference Between Leadership and Management – David Williams, chairman and CEO of Merkle, explains the difference between leadership and management.
Women in Leadership – Planning Is Key: Naina Lal Kidwai Trailblazer is a word often used to describe Naina Lal Kidwai. The first Indian woman to pass out of Harvard Business School, one of the first woman investment bankers in India, the first woman … Continue reading →
What is Leadership? – Simon Sinek: "Glenn Beck Program", explains what it means to be a good leader and the importance of service.
Self Leadership – Leadership Monday with Tami Gaines – Coach Gig's Daily Locker Room – What do you do when know one else is watching? – Self Improvement – Develop a Warrior Mindset
Extreme Leadership … in Health Care – Thomas Kolditz: Brigadier General (Ret.) Yale Professor, Extreme Leadership Expert, Keynote Speaker – What do your followers need? – What do your patients need? – What is the social distance of your organization?
Functional Perspective on Group Decision-Making – Interview conducted by Em Griffin, author of A First Look at Communication Theory. Find more resources on this and other communication theories at www.afirstlook.com. – The ability to Analyze the problem. – The ability to Identify the appropriate criteria for … Continue reading →
Mental Models and How We Make Sense of Things – The way our minds shape what we notice and how that allows us to do complicated things with ease, and the problems this ability can cause us as we try to work and live together. Steven Wirth is Exec. Dir. … Continue reading →
How Work Life Integration Can Make You Happier – Capture Your Flag interview, educator and designer Jon Kolko answers "How Are Your Personal Experiences Shaping Your Professional Aspirations?" Kolko integrates personal and professional together into a life built around his design passion. He finds doing multiple things in design, … Continue reading →
Matrix Organization Structure – What is different? – Kevan Hall CEO of Global Integration and author of "Making the Matrix Work" defines what is different about a matrix organization structure. Silo's must learn to work differently, adapting to today's new organizational structure. This requires … Continue reading →
Authentic Leadership – Bill George, author True North – Knowledge@Wharton Mission, Mission, Mission | Be the Authentic YOU | What are you called to do? William W. George is an American usinessman and academic. He is Professor of Management Practice, Henry B. Arthur … Continue reading →
The Difference Between Leadership and Management – Bestselling author Seth Godin says that "Management and leadership are totally different things. You think you are being a leader, but you are probably being a manager." He goes on to say, "Managers figure out what they want done and … Continue reading →
Process vs. Outcome – Process is often overlooked in the quest for outcomes or results. This video discusses this the power of process in getting the right outcome.
Get Your Employees Engaged – Doug Conant, former president and CEO of the Campbell Soup Company, explains how to improve staff morale.
Create a Culture of Engagement – Create a Culture of Engagement and learn how to find the Engagement Sweet Spot – Engagement is all about FEELINGS! As Carl Buechner said — people will forget what you say; they'll forget what you do — but they'll never … Continue reading →
How Companies Can Make Better Decisions, Faster – Marcia Blenko, leader of Bain & Company's Global Organization Practice, explains how to put effective decision making at the center of your business.
3 Steps to Effective Decision Making – Making an important decision is never easy, but making the right decision is even more challenging. Effective decision-making isn't just about accumulating information and going with what seems to make the most sense. Sometimes, internal biases can impact the way … Continue reading →
Leadership Through Collaboration – This week Bob Vanourek, leadership speaker, author, and the former CEO of 5 companies, shares his opinion on how the best kind of leadership practice is one that encourages collaboration with colleagues. He also stresses that the right kind of … Continue reading →
Empathic Listening – Improve Your Empathic Listening with Dr. Stephen R Covey's Indian Talking Stick.
Don't Start the Week in the Hole – Monday Morning Motivation When you find yourself in a hole, the best thing you can do is stop digging. – Warren Buffet …Click To TweetPowered By CoSchedule
How to Make Better Decisions – Baba Shiv demystifies the brain chemistry that controls our decision making, and explains how you can regulate it to make better decisions. He also uses the latest neuroscience research to answer the question, "Is it better to make decisions in … Continue reading →
Decision Making – Learn about common heuristics, biases, and other factors that affect our decisions. By Carole Yue.
Cultural Competence – Darrell Butler is a recognized speaker and consultant on the subjects of diversity/inclusion, work-life integration, and empowerment. Meeting people where they are …
* Trombone Player Wanted – Marcus Buckingham – Trombone Player Wanted, a revolutionary, new short-film series, takes the Strengths Movement to the next level. Trombone Player Wanted consists of six films, each between 10-15 minutes long. Each shot on 35 millimeter film on location at … Continue reading →
Transformational Leadership – The goal of transformational leadership is not only to build up each employee individually, but to do so in a way that binds them together as a team. This phenomenon begins when employees experience a sense of respect and believe … Continue reading →
Leading in the 21st-Century – Shell's Ann Pickard on distributed leadership – After building a career in Africa, Australia and now the Arctic, Royal Dutch Shell executive vice president Ann Pickard has developed core leadership principles to employees and the environment. "Every single person is … Continue reading →
DISC Assessment Overview – DISC is a quadrant behavioral model based on the work of Dr. William Moulton Marston.
Employee Motivation, Reward, Retention, and Recognition – Bob Nelson, Keynote Speaker – Every employee wants to be magnificent – People work for people, not organizations – The best motivators are manager-initiated – The best motivators cost little or nothing – The best motivators today are based on … Continue reading →
What is TRANSFORMATIONAL LEADERSHIP? – Leadership expert James McGregor Burns introduced the concept of transformational leadership in his 1978 book, "Leadership." He defined transformational leadership as a process where "leaders and their followers raise one another to higher levels of morality and motivation." – http://www.mindtools.com/pages/article/transformational-leadership.htm
The 4 Behaviors of Innovative Leaders – How Innovative Leaders Come Up With New Ideas — Hal Gregersen, INSEAD, in conversation with Bruce Upbin, Forbes Staff.
5 Principles of Leadership presented by NYWICI – Michelle Peluso, CEO of Gilt, relays her 5 Principles of Leadership as keynote speaker at the New York Women In Communications 2014 Annual Meeting
The 3 Dimensions of Leadership – What does it take to be an effective leader? Leadership speaker Bill Stainton reveals 3 Key leadership elements from Air Force Brig. Gen John Michel — with one slight modification. 1. Remember that your Primary Responsibility is to your people … Continue reading →
On Leadership – Anne-Marie Slaughter on finding her own leadership style | The New America Foundation president talks with the Post's Lillian Cunningham about what to do when management tips don't fit your personality. Remember that leadership styles are personal.
Measure Your Team's Success – Alex "Sandy" Pentland, director of MIT's Human Dynamics Laboratory, discusses the sociometric badge, a wearable electronic sensor that uses patterns of communication to measure a team's productivity.
How To Become A Strategic Leader – 1. Understand the organization's strategic priorities and contribute to them. 2. Have a personal process to think strategically. 3. Lead, guide, and influence your team to be strategic thinkers. Ideas for Unlocking Strategic Leadership Potential: – Talk about strategic initiatives … Continue reading →
Emergent Leaders – Randy Spitzer speaks about emergent leaders in the corporate environment and with regard to responsibility cultures.
Why Good Leaders Make You Feel SAFE – What makes a great leader? Management theorist Simon Sinek suggests, it's someone who makes their employees feel secure, who draws staffers into a circle of trust. But creating trust and safety — especially in an uneven economy — means taking … Continue reading →
Teamwork and Situational Leadership – A story that perfectly describe both.
8 Characteristics of Great Strategic Leaders – Strategy Confidential (Episode 7) brought to you by Stuart Cross of Morgan Cross Consulting
Neuro Linguistic Programming for Outstanding Communication – As an Executive Coach with a background in Project and Change Management in the corporate space, as well as nine years Military Service in the Royal Australian Navy, Emma Bryce also happens to be a certified NLP Practitioner. Emma utilises … Continue reading →
Essentials of Leadership: Stability – Jack Canfield and David Wood share insider tips on becoming a more effective leader.
How to Reward Staff Performance – A manager can reward staff performance with certificates, parking spaces or time off, among other incentives. Reward staff performance with tips from an administrative trainer in this free video on business management and leadership skills.
What it Takes to be a Leader – If you want to know the one thing that makes a leader, then watch this short video. This is a clip from a motivational message given by Ben Glenn to 5000 student in Georgia 2012.
Employee Engagement Tips – Employee engagement keynote business and motivational speaker Lisa Ryan, Chief Appreciation Strategist at Grategy, shares her T.H.A.N.K.S. process – six steps to create a culture of appreciation in the workplace. You will learn how to increase employee engagement, retention and … Continue reading →
Are you WORLD CLASS ? – George Labovitz – Expert in Organizational Alignment, Integration, Strategies, and Quality Management.
Building the Next Generation Business Leader – Garth Saloner, dean of Stanford University's Graduate School of Business, discusses the challenge business schools face in educating students for a new world of companies without borders. The rapid pace of globalization raises a new set of management questions for … Continue reading →
Motivating by Getting Your Hands Dirty – Although extra compensation or time off can sometimes motivate employees, the most powerful motivation comes from leaders who join their employees "in the trenches." In this tutorial, explore the value in working with employees as a member of the team … Continue reading →
Mentoring the Next Generation – Featured on ABC, NBC, and Fox news affiliates Michael Benko is the co-founder of the Amazon Best Selling team the Student Success Academy. Michael's focus is to empower the next generation of students through providing personalized education within a creative … Continue reading →
Leadership Development Tips on Feedback – Leadership Development Coach Denise Green – "Intentions win over delivery"
* Top 10 Differences Between Managers and Leaders – This short video from @ScottWilliams provides 10 clear distinctives to help understand the difference between a manager and a leader. (Believe – Encourage – Challenge – Correct)
The Best Leaders Make Smart Thinking a Priority – Speaker: David Colcleugh, former Chair, President and CEO, DuPont Canada; Author, Everyone a Leader: A Guide to Leading High-Performance Organizations for Engineers and Scientists (Rotman/UofT Press, 2013) Topic: What Happens When Every Employee is Both a Functional Expert and a … Continue reading →
Leadership Manifesto – Presented by: Nicole Liles – Source: Gordon Brown Ted Talk
Put Your Employees First – Vineet Nayar, CEO of HCL Technologies, Ltd., explains how inverting the management pyramid leads to superior organizational performance. (RP)
Never act like the smartest person in the room … – Sometimes it pays to shut up! Especially when you are really smart. As a bright and capable performer, you will have plenty of opportunities to show what you know and how you know it but one thing you can never … Continue reading →
IT Leader or IT Manager? How to Be the Best of Both – The best leaders aren't necessarily great managers and great managers aren't always the best leaders. A company needs both types of personalities to be competitive. Here's a look at the separate skills and traits associated with each, so you can … Continue reading →
How to Develop and Implement Coaching and Mentoring Programs – How to Develop and Implement Coaching and Mentoring Programs – A Rhodes Business School (Australia) 'Free L&D/OD Resources Video'
The Leadership Development Process – How to groom your next generation #leadership | 5 Key points of a development process.
Leadership Development – Joan O'Connor talks about leadership development.
Values and Leadership – Why do you do what you do? In this video, Grant Wattie, President of N2Growth Australia, discusses how you should really be honest with yourself when you come to a crossroads with your professional career. Ask yourself, what do you … Continue reading →
Leadership Philosophy – Savio Kwan's leadership philosophy | London Business School "Being diligent and hardworking is only part of the story — the little extra is to be excellent in everything that you do." London Business School alumnus Savio Kwan MSc09(1976), President and … Continue reading →
Work Life Balance – Top 10 Tips – Top 10 Tips
The Business Case for Diverse Leadership – After more than 20 years on Wall Street, Sallie Krawcheck was widely considered one of the most powerful women in banking. Recently, Krawcheck purchased the global women's network 85 Broads and has taken her experience in a new direction.
How to Be a Great Boss – A great boss knows that they have to say no at times and that they need to be able to motivate. Be a great boss with tips from an administrative trainer in this free video on business management and leadership … Continue reading →
Being Extreme in Leadership – Jack Welch tells Mark C. Thompson that whenever a business wants to make progress, they have to be extreme. Getting the message out takes effort, time, and repetition. You get the behavior that you reward.
Why Lead? "Being a Leader" vs. "Doing Leadership" – In this video business speaker Mark Sanborn talks about going forward with the basics and why leaders who forget about the basics tend to fail.
What Motivates Gen Y and Boomer Talent – Sylvia Ann Hewlett of the Center for Work-Life Policy on why Gen Y and Boomer employees prefer non-financial incentives.
Citizenship at Work – Bret Simmons is a management professor at The University of Nevada who researches and teaches organizational behavior. In this video, he discusses the evidence for citizenship at work. His main idea is that by helping others, good citizens make a … Continue reading →
About The Three Levels of Leadership – James Scouller introduces his book, The Three Levels of Leadership: How to Develop Your Leadership Presence, Knowhow and Skill. He explains who and what it's for and why it's different.
Doug Baker, Ecolab CEO gives his most important CEO Lessons – Ecolab CEO, Doug Baker talks to MeetTheBoss about his most important CEO lessons. "Our tool for business decision making is really; 'How does that strategy turn into action, and do those actions help our customers or not?"
Why Organizational Culture Matters and How to Change It – Techsoft 3D CEO Ron Fritz talks about the importance of working to enhance his company's culture to help drive business results. Moementum, http://moementum, Principals Moe Carrick and Jim Morris describe how they help companies like Ron's measure their cultures and … Continue reading →
The Key To Influence Is Credibility
Qualities of a Great Leader – The qualities of a great leader include empowering people, good listening skills, continuous learning, having positive regard for staff and losing with grace. Develop leadership skills with advice from a business management consultant in this free video on leadership.
Business Management : Leadership Skills – In the workplace, common leadership skills include the ability to collaborate, the ability to find solutions and the desire for self-improvement. Discover how good leaders develop the people they work alongside with help from a certified empowerment and energy leadership … Continue reading →
The Definition of Leadership and What It Means To Your Career – Kimberly Wiefling, renowned leadership expert, explains the true definition of leadership. No matter where you are in your career, you can be a leader. No need to wait until you have the job title you've always dreamed of. Follow Kimberly's … Continue reading →
Can Stress Make You A Better Leader? – In this Idea, Ashridge's Lee Waller discusses the behavioural neuroscience (or 'psychobiology') of learning, suggesting that the key to better learning may be to ensure raised heart-rates — something that takes place when participants feel challenged and taken out of … Continue reading →
How To Be a Better Manager: Coaching Ourselves – Coaching Ourselves co-founder Phil Lenir on the power of reflection. He shares his valuable insights on catalyzing and leveraging informal social learning to make you a better manager.
What if my Personal and Organizational Leadership Values are Mis-Aligned? – In this clip, Mike Day talks about the mis-alignment that occurs in values-based leadership when one's personal values and the values of one's particular work organization are mis-aligned. What do you do? How do face the reality that you're values … Continue reading →
3 Questions that TRANSFORMED a Failing Department – How do you get people with an entitlement mentality to step up? Have you ever had to lead DIFFICULT people through big changes?
The Simplest and Most Effective Leadership Development Plan – Leadership Development Expert, Dynamic Speaker, Author, Parent, Citizen – Jonathan Fanning, presents "Who are you BECOMING: Developing a personal leadership development plan."
Tips to Deal With Office Politics – If you are involved in office politics and you're looking for some strategies to navigate through them, then watch as Dr. Angela gets you some solid tips to help you deal with office politics.
How to Deal with Office Politics
Ten Leadership Theories in Five Minutes – "There's nothing so practical as a good theory." Here are ten of them, summarized by Professor Michael Zigarelli, for those who want to lead more effectively.
Principles Of Leadership – Kevin Berchelmann
How Do You Coach a Difficult Employee? – Wouldn't you like to have an effective, short term process to help your under-performing employees and at the same time eliminate your frustration and reluctance about confronting these people?
My Job is Killing Me – Managing Your Stress – Stress management is the ability to maintain control when situations, people, and events make excessive demands on you. Learn how to recognise symptoms of stress and stress management techniques in this video.
Are you the leader or just the boss? – THE TEAM SECRET IS: Everyone must know his or her own skill and know it perfectly. Until they know themselves, they can't play well, or sing well with others. THE LEADERSHIP SECRET IS: To be able to extract the excellence … Continue reading →
The Social Change Model of Leadership Development – Dr. Susan R. Komives of the University of Maryland discusses The Social Change Model of Leadership Development, one of the most widely used models in higher education.
Work-Life Balance and Peak Performance – Described by the Examined Life Institute as one of Australia's most outstanding writers and commentators, Nigel Marsh speaks from direct personal experience, giving his views on communication, change, and work/life balance. Nigel is renowned CEO and performance coach and best-selling … Continue reading →
Learn how to manage people and be a better leader … – Aspire to be a better leader? Then you need to be a team player with the right character traits, interpersonal and communication skills.
Don't Mistake Leadership for Management – Entrepreneurs need to remember the difference between leadership and management. Both are important, but for startups, leadership is really crucial.
Tolerate Weakness in Your Employees – David Roche, president of Hotels.com, on why you need a team with diverse weaknesses as well as diverse strengths.
Leading Through a Crisis – David Lammy, member of British Parliament, offers four ways to bring a team or organization through a tumultuous time, based on his experience leading through the London Riots.
What Do People Want from Their Leaders? – Gareth Jones, London Business School fellow, lists the four attributes you need to secure loyal followers. "Effective Leadership: Excite People to Exceptional Performance"
Why is leadership development important? – What is the most difficult thing that leaders must learn to do? In this video, author and leadership coach, Lee Ellis, describes why leadership development is important and the core challenge that comes with growing into an honorable leader. The … Continue reading →
Culture and Ethics – (Extract) In today's economically challenging society we are forced to focus on the bottom line. This is the responsibility of every employer to their workforce and families. However, we must always remember that the true capital of any organization is … Continue reading →
Developing Leaders – Antony Bell, CEO, of Leadership Development, Inc. illustrates the importance of developing leaders.
6 Exercises to Develop Your Leadership Skills – Day 35 of the 39 Day Challenge. 6 Exercises To Develop Your Leadership Skills. "You couldn't lead a dog on a leash…"
Change Leadership vs. Change Management – What's The Difference? Keynote Speaker Tom Flick discusses "Change leadership" vs. "Change Management" and why the distinction is increasingly important.
Finding a Mentor – Jack Canfield
Friday Funny: Stuff managers say… – Stuff managers say – Funny management video on jargon from Mark Walsh and the Integration Training team and our friends at Think Productive.
* Who moved my cheese? – Who moved my cheese? The Movie Based on the book Who Moved My Cheese by Spencer Johnson
Overcoming Resistance to Change – Isn't It Obvious? – People resist change! Really? Check this out…
Where Will We Find Tomorrow's Leaders? – An Interview with Linda A. Hill, Professor, Harvard Business School. We won't find new global leaders by looking in conventional places for people who act in conventional take-charge ways. Instead, look for people who can lead from behind to promote … Continue reading →
Leading Millennials: How to Motivate and Engage the Future Workforce – Leaders today are faced with the challenge of leading all different kinds of diverse teams. It is important for leaders to understand how to marshal the efforts, and collective strengths, of the groups they lead. In this video Bates Communications … Continue reading →
In the Land of Difficult People : Work Place Dynamics – Part 1: Terrence Gargiulo, author of In the Land of Difficult People on Comcast Network's show Larry Kane's Voice of Reason, June 29, 2008. Discussing challenging people in the work place.
Employee Engagement – Who's Sinking Your Boat? – Ahoy! Did you know that 7 out of 10 employees are dis-engaged, and 2 out of 10 are actually trying to sink your boat? Watch and learn the latest employee engagement research, and learn what engaged employers can do to … Continue reading →
100% Accountability / 0 Excuses – John Izzo shares an example of a bank that lives and breathes the motto of 100/0. A great example of leadership and engaging your employees to create a workplace of passionate, committed people.
Workplace Conflict : How To Resolve Conflict in Workplace – Conflict in the workplace can have a negative effect on teams and, if not managed, can lead to team failure or employment disputes. Chief Ninja Padraig Hyland explains how leaders can minimise conflict and find a resolution quickly, without causing … Continue reading →
Leaders must be Game Changers – As business leaders, each of us is faced with a similar dilemma today. How do we need to change to stay effective despite the rapid and continuous change we are faced with in the business environment today? Linda A. Hill, … Continue reading →
What it Takes to be Number One – Vince Lombardi is one of the greatest football coaches of all time. In his famous keynote speech, he laid out the principles that brought him to greatness.
Understanding Communication Styles – Straight Talk Interview with Eric Douglas http://communicationsurvey.net to discover your Straight Talk communication style. This is an interview with author Eric Douglas of the classic book, "Straight Talk: Turning Communication Upside Down for Strategic Results at Work"
2 Important Habits of Successful People – Do you know how to achieve success in your life? Your ability to develop good habits for work determines how much you earn and how much you are respected in an organization. Successful people know the key to success is … Continue reading →
3 Ways to Improve Your Communication Skills – Did you know that by improving your effective listening skills you will become a more influential and powerful conversationalist? Watch this video to learn how to improve your verbal communication skills.
Work/Life Balance – Lindsey Pollak is a global spokesperson for LinkedIn as well as a career and workplace consultant. She's here to help you find the work/life balance needed to have a successful career while maintaining a fulfilling personal life.
Team Dynamics and Decision Making – (Extract) There seems to be a consensus as to the advantages and disadvantages of team or group structured activities. Almost every list or article that we read, we find that participation and conflict are among the top disadvantages. However, not … Continue reading →
The Best Way to Play Office Politics – Linda A. Hill and Kent Lineback, authors of "Being the Boss: The 3 Imperatives for Becoming a Great Leader," describe the three types of networks you need to succeed.
Alex Gorsky's Leadership Qualities – … But anyone can be an impactful leader, whether they run a large corporation or not. Simply adopting confident thinking, embracing certain qualities and learning from role models enables professionals to transform into leaders every day. LINK: to Center for … Continue reading →
Forget Work Life Balance – Funny speaker and author (Happiness Is a Funny Thing) Dave Caperton explains why "work-life balance" is a misleading concept when it comes to managing stress and avoiding burnout.
Life @ Google : Work-Life Balance – Ask a Google Engineer – Fitz and Ben from Chicago – Work-Life Balance Fitz and Ben, two engineers from our Chicago office, answer a user-submitted question about if you have time for your family and friends when you work for … Continue reading →
Work Life Balance – Top 10 Tips
"Leaders Eat Last" – In an engaging talk, Mr. Simon Sinek discusses the challenges of leadership, and the connections between effective leadership, top down, and bottom up information flow and neuro-chemistry. Photo Link: Do not view until you listen to Mr. Sinek's speech.
Social Intelligence and Leadership – An interview with Daniel Goleman, Psychologist. See how you can use emotional and social intelligence to improve your own and your organization's performance. IQ vs. EQ: Definitions
The 5 Levels of Leadership – John Maxwell – The 5 Levels of Leadership New York Times Best-Selling Author, Dr. John C. Maxwell teaches the high points of The 5 Levels of Leadership at The Chick-Fil-A Leadercast.
Ten Leadership Theories in Five Minutes – "There's nothing so practical as a good theory." Here are ten of them, summarized by Professor Michael Zigarelli, for those who want to lead more effectively.
* An Ant's Guide to Management Theory
The Secret Weapon of Great Leaders – Melba Duncan, author of the HBR article "The Case for Executive Assistants," explains why technology can't replace personal support.
Why Change Is So Hard – You hear something a lot about change: People won't change because they're too lazy. Well, I'm here to stick up for the lazy people. In fact, I want to argue that what looks like laziness is actually exhaustion. The proof … Continue reading →
Leadership Presence – Part 1: What Is Presence? – Part 1 of an 11 part series. James Scouller, author of The Three Levels of Leadership, explains what presence is to an audience of professional coaches.
How to Effectively Manage People – Colleen Kettenhofen – Time tested sure-fire strategies for motivating your employees and managing people. Discover how to effectively deliver bad news when things go wrong or in the face of change. Field-proven strategies for dealing with difficult employees and managing … Continue reading →
It's how you act, not your position. – How Can Mid and Lower-Level Employees Influence Their Superiors? At its heart, leadership is about taking initiative and influencing those around you — and that doesn't just apply to people at the top of an organizational hierarchy. Everyone in an … Continue reading →
The Puzzle of Motivation – Career analyst Dan Pink examines the puzzle of motivation, starting with a fact that social scientists know but most managers don't: Traditional rewards aren't always as effective as we think. Listen for illuminating stories — and maybe, a way forward.
The Difference Between Being a Leader and a Manager at Work – Leadership expert Kimberly Wiefling compares and contrasts leadership and management in this one minute video. Wiefling says there are far more managers than leaders because management is easier and has less risk involved. While both are important, there are two … Continue reading →
5 Ways to Listen Better – In our louder and louder world, says sound expert Julian Treasure, "We are losing our listening." In this short, fascinating talk, Treasure shares five ways to re-tune your ears for conscious listening — to other people and the world around … Continue reading →
10 Hot Tips – Managing Conflict – 10 Hot Leadership Tips Series – Managing Conflict
3 Tips for Better Decision Making – Dr. Michael Hudson, Credit Union Industry Expert and Leadership Development Coach, gives you three tips for better decision making and improving your leadership skills.
Defuse Difficult People – Nina Godiwalla, CEO of Mindworks, outlines how to change your reaction to a disagreement in order to create a better situation.
Team Dynamics – Trust!
5 Manager Must-Haves! – Mary Abbajay talks with Rebecca Cooper on Washington Business Tonight about five essential skills every manager must have today to be successful! Mary also offers tips to ensure your employees are engaged and motivated
Three Ingredients of the "Best Teams" – What is the secret to team building? Based on his "Soul of Leadership" course at the Kellogg School of Management, Deepak Chopra describes three ingredients that lead to the most successful teams.
How NOT to Build Your Personal Brand – Here are ten common mistakes people make when building their brand that actually diminish brand value. Avoid these mistakes when working on your personal brand. William Arruda shares his experience in working with executives on their brands. William is the … Continue reading →
The Molecule Behind Effective Teamwork – Paul Zak, author of "The Moral Molecule," explains how oxytocin boosts cooperative behavior.
IQ vs. EQ – IQ – a number used to express the apparent relative intelligence of a person that is the ratio multiplied by 100 of the mental age as reported on a standardized test to the chronological age. IQ is the measure of … Continue reading →
Employee Success is the Manager's Responsibility – Speaker, trainer & coach Roger Reece speaks to a group of managers in a Leadership Development seminar in 2011, describing how "victim monologues" – his term for the mental model that causes a person to unconsciously cast him- or herself … Continue reading →
Executive Presence Leadership Skills – Leadership requires so many skills and talents, but without executive presence, you may not be projecting yourself as the leader you wish to be known. Leaders embody a presence that immediately delivers an important message. It tells their team they … Continue reading →
Definition of Leadership – Leadership speaker Jean Gatz shares the definition of leadership (and it's not what you might think!) She invites audiences to learn the CHOICES leaders need to make in today's busy world to succeed and understand that EVERYONE is a leader … Continue reading →
Teamwork on the Fly – Amy Edmondson, Harvard Business School professor, describes how to manage intellectually diverse and geographically dispersed groups.
Coaching Employees: 5 Coaching Power Words – Learn what coaching is exactly in this video. Also learn how to coach and how to determine if you are a good coach.
The rarest commodity is leadership without ego … – Bob Davids is a provocative American entrepreneur and visionary who has launched six highly successful companies over the course of a storied career. Website
Leadership and Organizational Change – John H. (Jack) Zenger is the co-founder and CEO of Zenger Folkman, a professional services firm providing consulting, leadership development programs and implementation software for organizational effectiveness initiatives. He is considered a world expert in the field of leadership development, … Continue reading →
Leadership Means Responsibility – In his View from the Top speech, Dean Robert Joss defines what it means to lead: "It's any position where you take responsibility for a group with a mission to fulfill." He told students that In order to have the … Continue reading →
How to Know Your Life Purpose in 5 Minutes – Adam Leipzig has overseen more than 25 movies as a producer, executive and distributor. and has produced more than 300 stage plays and live events, and he was one of the founders of the Los Angeles Theatre Center. Who are … Continue reading →
Leaders Set the Tone – Sam Glenn shares a learning lesson on life and leadership
The Motivation that Drives Results – Leaders are constantly looking for ways to drive better results and develop more innovative solutions. But, the question is HOW? The answer… intrinsic motivation, and at it's very core, is choice.
Sam's Top 5 Leadership Characteristics
Interview with Prof. Barbara Kellerman on "Leadership" – Barbara Kellerman, the James MacGregor Burns Lecturer in Public Leadership at Harvard Kennedy School, provides some insight into the process and purpose of her latest work: "Leadership: Essential Selections on Power, Authority, and Influence."
Leadership and the Balanced Scorecard – Robert S. Kaplan is the Marvin Bower Professor of Leadership Development, Emeritus at the Harvard Business School.
The Role of Tomorrow's Leaders – Management thought leaders share their ideas on what leadership means in a world that is less hierarchical and more globally interconnected. Featuring: Andrew Pettigrew, Bob Johansen, Barbara Kellerman, Deborah Ancona, Daisy Wademan Dowling, Dr. Ellen Langer, Evan Wittenberg, Gianpiero Petriglieri, … Continue reading →
Why employee engagement matters … – Why bother with employee engagement? Good news! We created a short video to answer that question for you. Take a look to find out how engaged employees add value to your business and why it should matter to you. Note: … Continue reading →
Are You a Leader? – What is leadership? Are you a Leader? Leading a team or a group is important, you need to motivate them, inspire and engage them. Successful leaders are driven to perform and driven to help. Are you a leader? Not all … Continue reading →
De-stressor (Ocean Waves) – Ocean view in Atlantic City, NJ
Your Body Language Shapes Who You Are – Body language affects how others see us, but it may also change how we see ourselves. Social psychologist Amy Cuddy shows how "power posing" — standing in a posture of confidence, even when we don't feel confident — can affect … Continue reading →
What is Leadership? – This is a test video where Geoff Perry and Martin Wells went out and asked passers-by what they thought Leadership meant. WHAT is LEADERSHIP to YOU?
How Great Leaders Inspire Action – Simon Sinek has a simple but powerful model for inspirational leadership all starting with a golden circle and the question "Why?" His examples include Apple, Martin Luther King, and the Wright brothers … (Filmed at TEDxPugetSound.)
Motivation with Terry Tate – Oldie but Goodie …  a motivational option nonetheless
What makes us feel good about our work? – What motivates us to work? Contrary to conventional wisdom, it isn't just money. But it's not exactly joy either. It seems that most of us thrive by making constant progress and feeling a sense of purpose. Behavioral economist Dan Ariely … Continue reading →
Leadership is a Choice – "Leadership is not a talent or a gift. It's a choice. It's not complex, but it's very hard.", General Stanley McChrystal explains to a packed auditorium of 600 at the Stanford Graduate School of Business. McChrystal shares his perspective on … Continue reading →
The Crucial Skill for Tomorrow's Leaders – Management thought leaders share their ideas on what future leaders can't live without. Featuring: Angel Cabrera, Bill George, Daisy Wademan Dowling, Andy Zelleke, Batia Mishan Wiesenfeld, Evan Wittenberg, Dr. Ellen Langer, and Scott Snook.
* Mike Pearson on Leadership – Before he founded Union Packaging in Yeadon in the late 1990s, Michael Pearson accumulated a diverse collection of experiences. He graduated from the University of Pennsylvania with a degree in public policy and studied law for two years at the … Continue reading →
Compassion – Compassion is an emotion that can easily be suppressed under the pressures of our daily duties, especially in health care, ironically. Those of us in non-clinical health care roles should make it a point to visit the patient floors regularly, … Continue reading →
Motivation – Rewarding employees may not deliver the results that we expect …
The Biggest Mistake a Leader Can Make – Management thought leaders share their ideas on how leadership goes wrong. Featuring: Bill George, Evan Wittenberg, Dr. Ellen Langer, Andrew Pettigrew, Gianpiero Petriglieri, Carl Sloane, Jonathan Doochin, Scott Snook, and Daisy Wademan Dowling.
The Happy Secret to Better Work – We believe that we should work to be happy, but could that be backwards? In this fast-moving and entertaining talk, psychologist Shawn Achor argues that actually happiness inspires productivity. (Filmed atTEDxBloomington.) Video Link
The Leaders Seven Essential Behaviors – Leadership is one of those subjects that have had numerable living examples. However, it is an area of study, which cannot be judged by the success or failure of the individual battles but rather by the outcome of the war. … Continue reading →
Building Blocks of Execution – As requested, below you will find my slide deck from the presentation: "Executing your Staff – The Leaders 7 Essential Behaviors" Building blocks of execution from davidcmills
Determination – Determination  (Selected Excerpts) April, 2013   I once read a quote by Robert Frost in which he stated that "The only way around is through."  When times get difficult, and the easy way around seems tempting, this quote reminds me … Continue reading →
Employee Engagement Tips:
Employee engagement keynote business and motivational speaker Lisa Ryan, Chief Appreciation Strategist at Grategy, shares her T.H.A.N.K.S. process – six steps to create a culture of appreciation in the workplace.
Building TRUST – (1 of 6)
HELPING Envision Their Career – (2 of 6)
APPLAUDING Your Employees – (3 of 6)
NAVIGATING Work/Life Balance – (4 of 6)
Getting to KNOW Your Team – (5 of 6)
How to SERVE Your Team – (6 of 6)